Footsie from a teenager, from a girl and from a lady...we got all this week!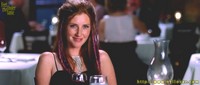 Well, here we are at another update. Sogfile posted on the forum some days ago the nice footsie under the table scene from "
Blind Dating
". Well, thanks to this i've found a higher quality version of that scene. A guy is at dinner with a girl, for a blind date.
She removes her shoe and starts rubbing his calf with her naked foot
, going further up. He then stops her foot with his hand.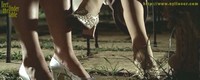 The double footsie from the film "
Paranoia
" had been discovered by Babylove, on YouTube. I've found the movie and managed to get the scene. The scene starts with a man and two women sitting at the table, having dinner.
The man starts playing footsies with the girl at his left
and, after that,
the woman at her left does the same to her
! Weird? Exciting? You decide :-)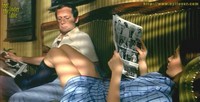 And now with the hottest scene in this update (at least in my opinion): the one from the italian film "
La Seduzione
", that Tyson wrote me about a while ago. A man comes back home, looking for his wife, but she's not there. While walking in he notices her daughter (which is not his daughter) sitting on the couch reading. So he decides to sit at her side. As soon as he does this
she removes her shoes (we get to see that clearly) and put her feet (wearing blue nylon socks) on his lap
.
She starts moving them, trying to tease him
(later on they will have an affair)...so he starts caressing her legs... and after a while his wife comes back home, so the girl runs away. The actress is
Jenny Tamburi
, and although she's playing a 16 years old girl here, she was 21 at the time of the movie...so don't worry about her age guys and...just enjoy it!
Labels: site update