Sexy feet on face and... between the legs!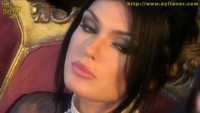 In this week's update, "The Story Of Virginie Gervais" surely isn't a film for everyone. Defining it a little "weird" comes naturally but well, in the end,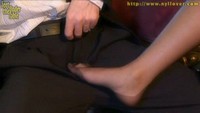 i believe it's just the story of a Mistress, so anything is possible. In this scene we see Virginie with two guys. One is taking care of her hand, the other one of her foot. She is dressed with black lingerie, stockings and high heel shoes.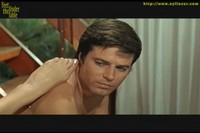 After a while she starts rubbing one guy's crotch with her foot... really hot!
The scene from "Perversion Story" is another one of those scenes where a guy is leaving from the bedroom, sitting on the bed and the woman (in this case a gorgeous blonde) teases him with her naked foot on his face.
Labels: site update