Kari Wuhrer and Kathy Baker foot fetish videos!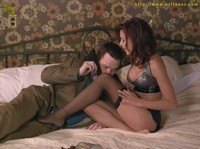 Just two videos in this update...but nice ones in my opinion!
Kari Wuhrer is really really HOT in the scene from "Hit And Run". She does everything to make the other actor horny, including rubbing her foot (in black stockings) against his crotch. We already had this scene, but now we have a higher quality version and, moreover, a much longer one. If you downloaded it already...well do it again, it's worth it!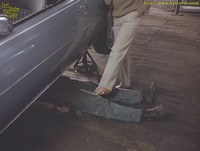 Robert De Niro and Kathy Baker in a foot fetish scene? Well... more or less! In the film "Jacknife" Kathy walks toward De Niro and rubs her foot against his leg. She's wearing open toe shoes and nylons, we can see it... sweer choice Kathy!
Labels: site update