Three hot footjobs and a funny one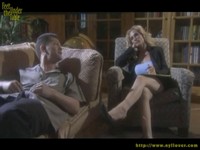 Well, perhaps the subject of this message is not quite right, as you know that usually there are no explicit footjobs on Foot Under The Table. But the three scenes from the hardcore movie "Stiletto" are indeed really hot!
One is a hot
foot on crotch scene with a redhead
, one is
the same action by a gorgeous brunette
and, finally,
one is taking place at the swimming pool
and, to be honest, it's my favourite of these three. There is more action in this one, more seduction... it's worth to download almost only to hear the girl saying "You like them, don't you?"...talking about her feet of course. Priceless :-)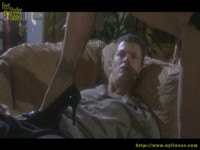 The scene from the british Tv Series "
My Family
" is one of those funny and classic "who's playing footsies with me?" scenes. I don't want to spoil it to you, but let's just say that there are two couples at a table...and a man doesn't really know who's playing footsies with him!
Online also the
italian version
of "
Darla's Game
", by
COL
. Who made the translation?
Nyllady
of course...and she enjoyed the story too ;-)
Labels: footsies, Nyllady, site update