Anna Falchi and Edwige Fenech foot seduction scenes!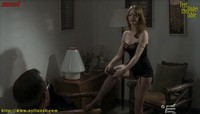 In today's update on "Feet Under The Table" first of all online a nice scene from the italian TV movie "
Piper
", starring the gorgeous
Anna Flachi
. She makes a strip tease in front of a man and, while doing it, she puts her foot twice on his knee. Not that much as a footsie but...believe me...the scene is worth to be watched!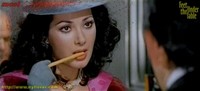 Online also a quite good scene with the fantastic
Edwige Fenech
in "
Giovannona Long-Thigh
" where she plays footsie under the table with a woman thinking she's doing it to the man in front of her. Too bad she doesn't remove her shoes...but still... she gaves us great looks on her face.
The first candid video that
Tomi
, from the forum, allowed me to put online is on the site as well. He has been posting pictures from his (amazing) videos since a while and, to my great happiness, he allowed me to post some of his videos here.
In this one
we see a girl, at a car show, popping out and dipping in her shoes. She's wearing suntan hose... and oh boy.. she moves so nicely those toes...
Nyllady translated
two stories
from italian to english, and i'm sure you'll all like them. I especially like "The Silvia's Shoes"...i've always liked that story, especially the first part of it...
Labels: candid, celebrities footsies, site update